How can you work with me to get your creative projects and ideas completed?
I have a few ways I can help you-
1:1 Mentoring Packages are also available
Have you been thinking about how you could use your art in other creative projects that could help you grow your creative business?
I help creative entrepreneurs understand the process, planning and decision making processes needed to design and create their own oracle card decks as well as mentor them on how to thenuse their decks as marketing tools and as a basis for other products and services that can help grow their business.
If this sounds like something that could benefit you I would love the opportunity to work on clarifying some ofthese points with you.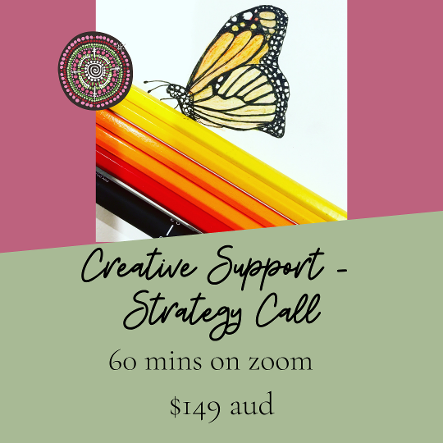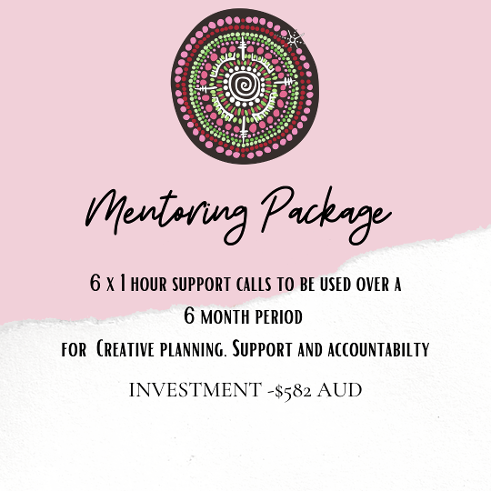 This 6 month Creative mentoring package is specifically tailored to those who know they need someone to help keep them accountable and mentor them personally though the process of growing and developing their business products and services .
This package consists of 6 x 1 hour zoom sessions to be used over a 6 month period.
In your 1:1 sessions we focus on the development of your intuitive business plan. With actionable tasks you can implement and build on.
During our calls you will be equipped with a plan, the processes, and mindset tools that will help you grow your trust in yourself, your intuition and as a result, your business.
**I wish to acknowledge the Traditional Custodians of the Australia. I acknowledge and pay respect to the Gumbainggirr people who are custodians of the land I live on in the beautiful Bellingen Valley. I would also like to acknowledge and thank the Elders, both those who have passed and those who are with us, for the knowledge and wisdom the have shared and the strength and determination they have shown. It is because of their courage, wisdom and resilience that we have a continuous living culture that spans over 60,000 years***
© Laura Bowen 2021