Colouring Sheets
Here you will find colouring sheets hand drawn by me.
You are welcome to download and print them out share with your friends and enjoy colouring them in. I do ask though that you do not edit or crop these images or remove my website from them. Thank you and happy colouring.
Creative outlets - how to get started
You do not need expensive art tools to get creative.
You can be inspired with a pen and a scrap of paper or a napkin.
You can be inspired by the colours and patterns of the natural world, the seasons and the natural cycles.
I truly believe everyone has the ability to be artistic,
whether that be through art, craft, dance, music, or personal expression.
You have something that you do well, connects you with your spirit and you enjoy!
I encourage you right now, to ask yourself how you can express YOUR creativity?
My main mediums are acrylic paint, metallics and canvas or card,
I dots with feathers collected on my bare foot walks around the valley.
A few years ago I reconnected with my soul and was reminded of the journey it wanted to experience in this lifetime.
So I set about recognising and using my personal gifts and rediscovering my passion which has always been helping others awaken to their natural potential and be their most authentic self.
Which is exactly what I want to help you to do as well.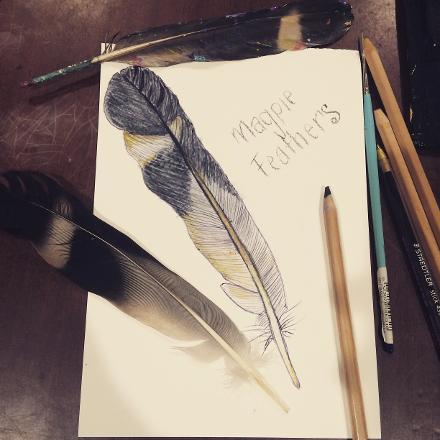 Some Art work for Inspiration
If you are looking for some inspiration, some way to start connecting with the world around you, I would encourage you to look to nature for inspiration.
The colours of the flora and fauna around us is truly magical and inspiring.
Mother Nature has not limited her palette, and we only need to look outside as the sun is rising and setting, or as the seasons paint the landscape with every colour of the rainbow to find inspiration that comes with a deeper connection to the natural world


© Laura Bowen 2014
All rights reserved. None of my Artworks, photos or content on this website may be reproduced, distributed, or edited in any form or by any means without the prior written permission of me, except in the case of brief quotations embodied in critical reviews and certain other noncommercial uses permitted by copyright law.