Nature reading course
USING NATURE AS AN ORACLE
For many of you who have worked with my cards you will know I created them as tools for connecting to the natural world around you. This Course is designed to help you learn how to use observation, documentation and research to form a life long connection to nature by creating a deep relationship and understanding of your local flora and fauna
This Course is offered over 12 weeks. The online classroom is where you will find all of your downloadable PDF course workbooks, weekly activities, video tutorials and an in-depth downloadable Nature Reading course workbook which you are encouraged to print off and which works along side the online content of the course.
We also have a private Facebook group where you are welcome to share, talk about the weeks content, how you are going with the lesson and what you have learned or may need some assistance with.
Throughout the course you will explore how to-
Interpret, observe and record animal messengers to build your own knowledge bank which is needed to use nature as an oracle.

Work with animal fears and phobias to better understand your shadow self

Connect and better understand the lessons of your local environment as well as the local flora and fauna that call it home.

How to work on building a relationship with your local animal messengers through observation.

Work with the natural elements, environments and landscapes to gain an understanding of how these energies can be used to better understand your own internal landscape.
There are also heaps of journal prompts , questions and activities that will encourage you to explore your local area and better understand the connection between our external and internal worlds.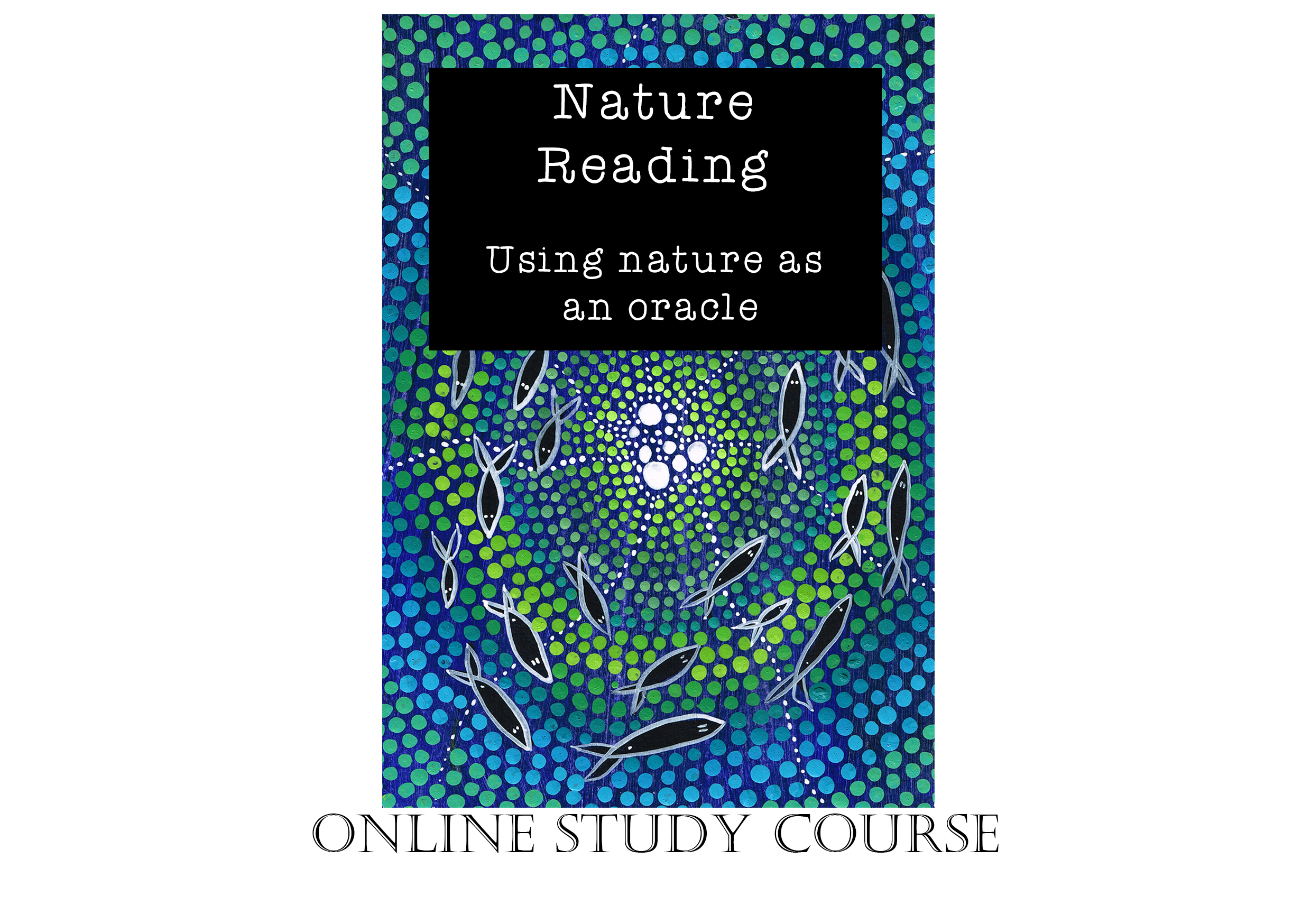 PAYMENT OPTIONS
FULL PAYMENT
-You can enrol in the course and pay the full fee of $333 upfront using the button below.
PAYMENT PLAN - If you would prefer to stagger your payments I also offer a 12 week payment plan option where you pay $28.00 a week for a period of 12 weeks. You can set up your payment plan by using the BUY NOW button below