Introduction to Oracle cards online Course
A beginners guide
This online study course is for anyone who would like to learn the basics of working with an oracle deck.
If you have purchased an oracle deck, maybe just because you loved the art, but haven't used it?
Maybe you have never actually used or owned an oracle deck but you liked the look of one, but your not quite sure how you could benefit from using them?
Do you want to really connect with your deck and use it for what it was created for? Then this course would be a great place to start. The course is structured into 6 lessons which include video tutorials, class notes , suggested activities and a downloadable course workbook.
When you enrol you will also get access to the private Facebook forum and a weekly video chat held via zoom.
Topics covered include -
What is an oracle deck?

How can i use it?

Different ways to Layout the cards

How to ask a question?

Journal prompts using your oracle cards

Consulting your oracle
Class begins Tuesday July 7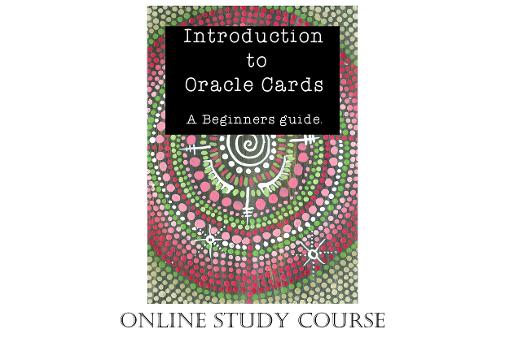 If you would prefer to sign up for my one month payment plan
of $27.50 per week for 4 weeks use the button below.
***I wish to acknowledge the Traditional Custodians of the Australia. I acknowledge and pay respect to the Gumbainggirr people who are custodians of the land I live on in the beautiful Bellingen Valley. I would also like to acknowledge and thank the Elders, both those who have passed and those who are with us, for the knowledge and wisdom the have shared and the strength and determination they have shown. It is because of their courage, wisdom and resilience that we have a continuous living culture that spans over 60,000 years***
© Laura Bowen 2020