ONLINE Nature reading courses for 2021
Learn the art of Apantomancy - Using Nature as an Oracle
Introducing my Beginner, Intermediate and Advanced Level Nature reading courses for 2021
For many of you who have worked with my cards you will know I created them as tools for connecting to the natural world around you.
My 3 levels of Nature reading Courses are designed to help you learn how to use observation, documentation and research to form a life long connection to nature by creating a deep relationship with and understanding of your local flora and fauna. They are intended to form a natural progression from beginner level through to the advanced nature reader level
These Courses are each offered over a 6 week time frame.
They take place in an online classroom which is where you will find all of your downloadable PDF course workbooks, weekly activities, video tutorials and an in-depth downloadable Nature Reading course workbooks which you are encouraged to print off and which works along side the online content of the courses.
We also have a private Facebook group where you are welcome to share, talk about the weeks content, how you are going with the lesson and what you have learned or may need some assistance with.
Throughout the 3 courses you will explore how to-
Interpret, observe and record animal messengers to build your own knowledge bank which is needed to use nature as an oracle.

Work with animal fears and phobias to better understand your shadow self

Connect and better understand the lessons of your local environment as well as the local flora and fauna that call it home.

How to work on building a relationship with your local animal messengers through observation.

Work with the natural elements, environments and landscapes to gain an understanding of how these energies can be used to better understand your own internal landscape.
There are also heaps of journal prompts , questions and activities that will encourage you to explore your local area and better understand the connection between our external and internal worlds. These courses are designed to complement each other, with the levels building on the information learned in the previous level. You must complete each level before moving onto the next.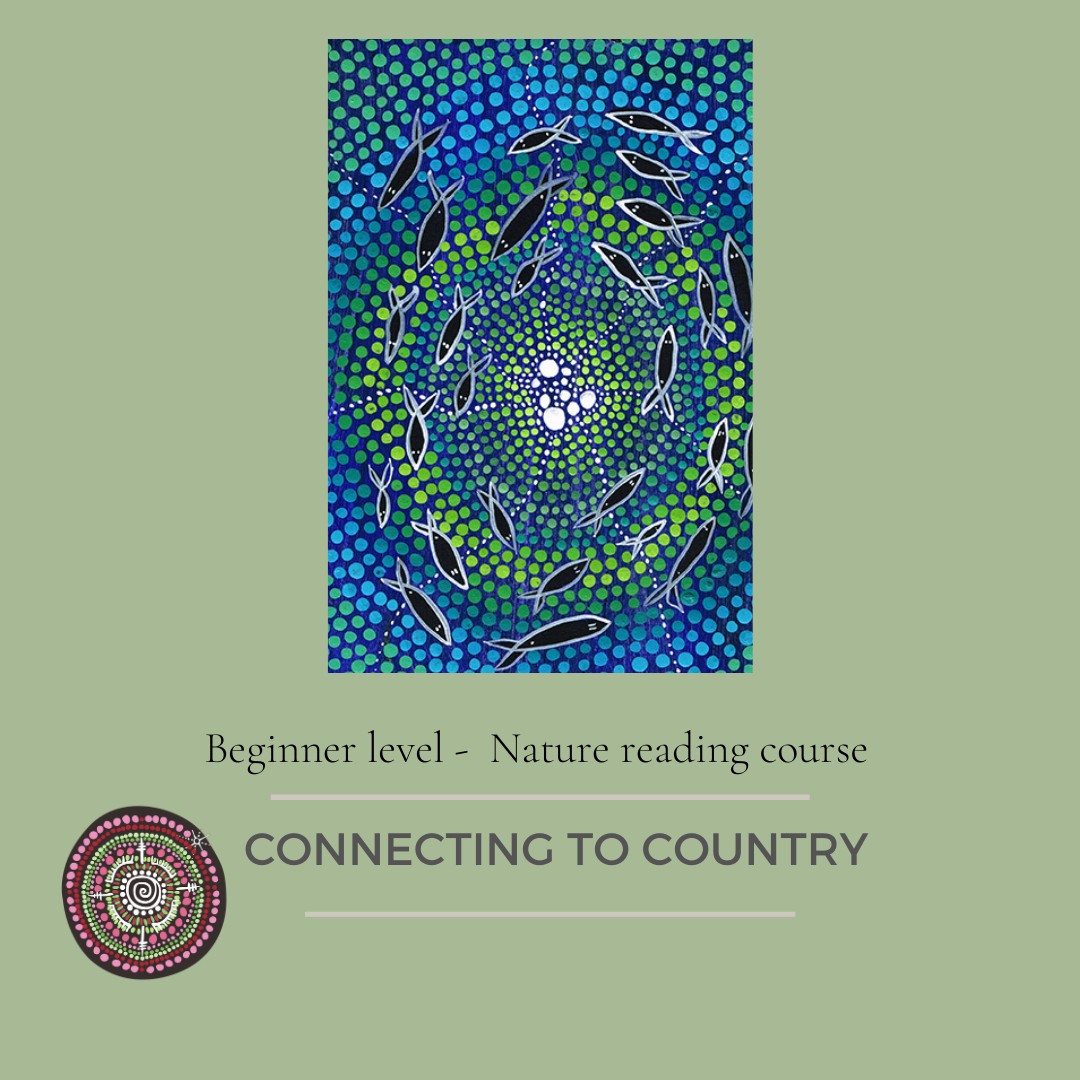 FULL FEE PAYMENT OPTION to enrol with a one off payment of $199 just use the "Enrol Now" button below
PAYMENT PLAN METHOD - 6 weekly payments of $34 AUD.
If you would like to enrol using the payment plan method you can do so using the yellow "BUY NOW" button below.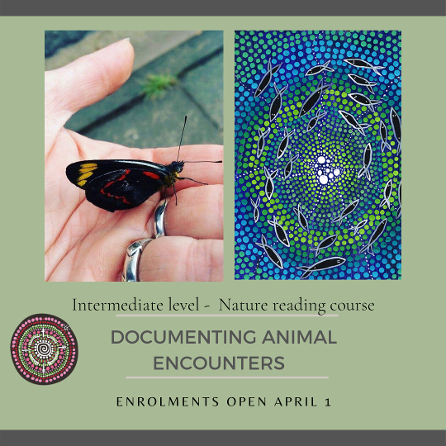 Cost of course is $199 enrolments open
April 1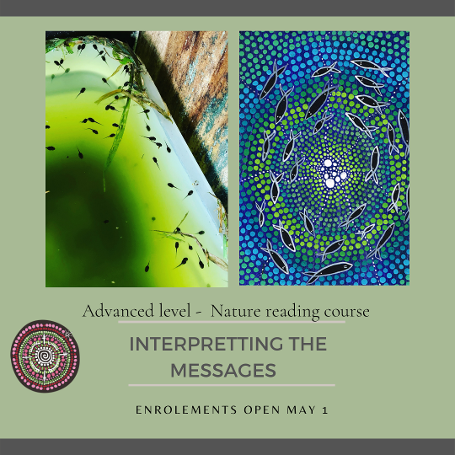 Cost of Course is $199
Enrolments open May 1
Design & Publish your own Oracle card deck Online studyCourse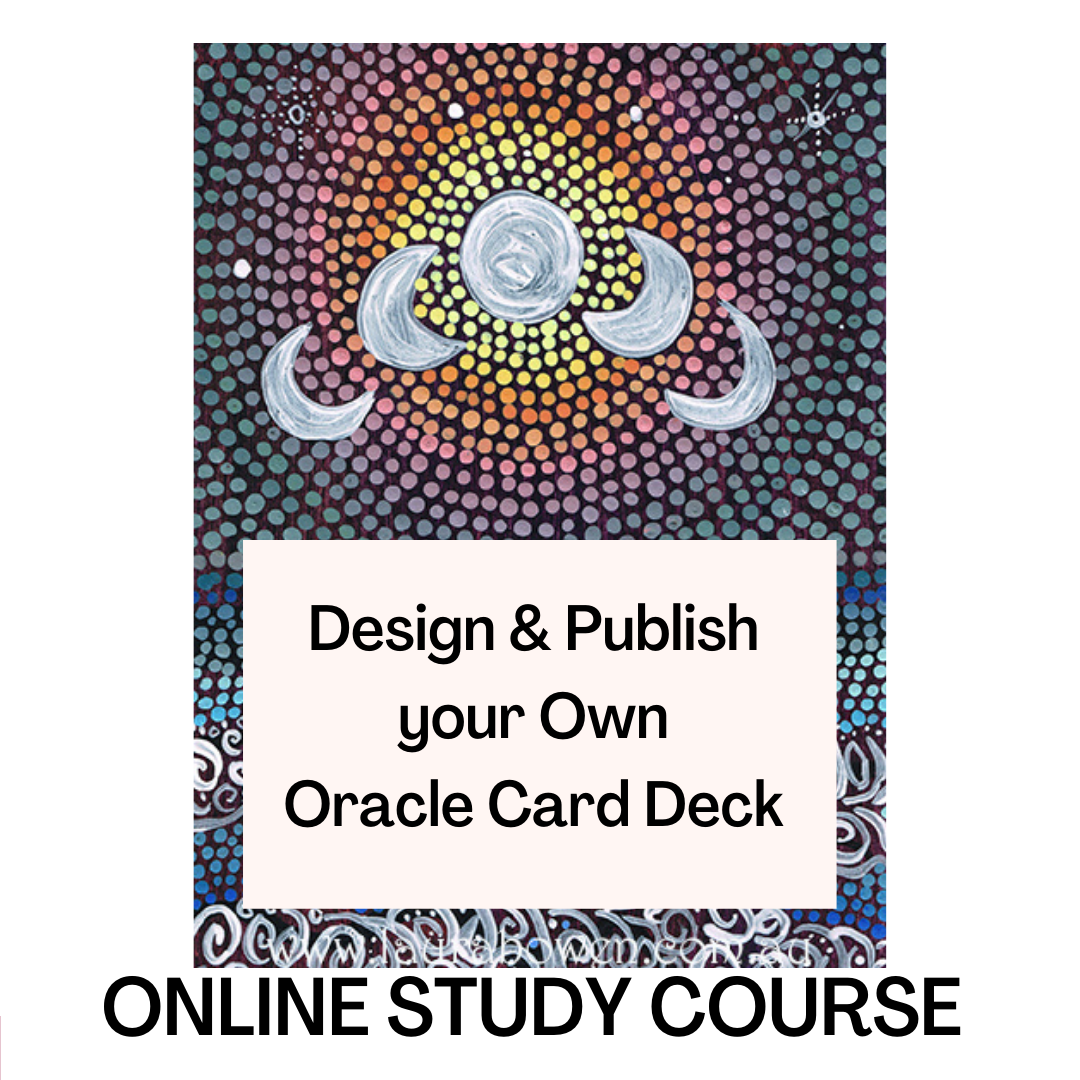 This course walks you through the process you can follow to design, create and self publish your own oracle card deck. It also has a module on how to submit your deck to traditional publishers but is more geared towards those who are wanting to self published.
We look at brainstorming, designing, creating your deck as well as print on demand & funding options
The course consists of
* Online classroom
*Downloadable course workbooks
* access to a private Facebook group
* two live support calls each month via zoom
Originally I was running this as an 8 week course, but following feedback from students, I have changed the format to work at your own pace. You will have 12 months access to all of the course material and recordings of the Live chats.
Doors will close for next round of enrolments in early May.
To enrol you can pay the full fee of $249 now via the button below
PLEASE NOTE -Last time at this price. All of my prices will be going up in May.
**I wish to acknowledge the Traditional Custodians of the Australia. I acknowledge and pay respect to the Gumbainggirr people who are custodians of the land I live on in the beautiful Bellingen Valley. I would also like to acknowledge and thank the Elders, both those who have passed and those who are with us, for the knowledge and wisdom the have shared and the strength and determination they have shown. It is because of their courage, wisdom and resilience that we have a continuous living culture that spans over 60,000 years***
© Laura Bowen 2021